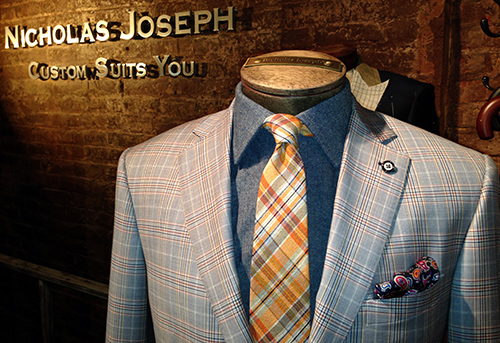 If you haven't picked up a Details or GQ in a while, we can save you this time:
The essential item for this Spring/Summer/Fall is....the jacket friendly custom denim shirt, $185.
We all know a denim shirt can be paired with colored jeans, pants, or shorts, but dare to wear it with a suit or sport coat and you will be on the edge of fashion.
Choose custom for your denim shirt so that we can make it with a jacket friendly stiff collar, left mid-section monogram, and have it custom fit to your body. Order now in time for Spring and we'll throw in that snazzy lapel pin button pictured above - while supplies last.