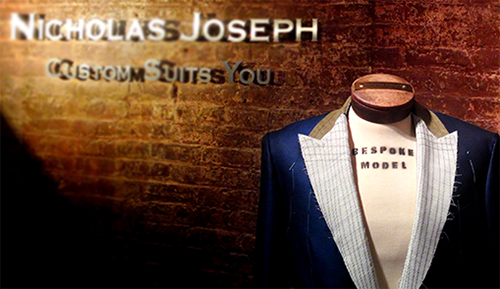 NOW MADE IN CHICAGO: BESPOKE SUITS IN 3 WEEKS
Here's a sneak peak at a huge announcement coming soon:
In celebration of our 10th year in business, Nicholas Joseph is proud to launch Made in Chicago bespoke clothing with a 3 week delivery, suits start at $2995.
Our bespoke suits are hand cut and hand made by Chicago's best tailors with decades of experience (think Oxxford and Hartmarx skill), come with a basted fitting, and patterns are kept on file for fast repeat deliveries.
Stop in to learn more about the luxury of this new bespoke clothing line.
Made in Chicago Bespoke Suits, from $2995 and three week delivery. Client availability, special order fabrics, and peak season may affect delivery times.