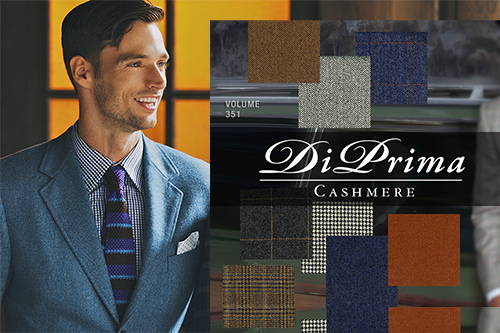 SAVE 25% ON DIPRIMA JACKETS
DiPrima jacketings are woven in Italy especially for our mill and bear the unmistakable Italian imprint of flawless taste.
DiPrima is our mill's signature Cashmere sport jacketing range. A magnificent cloth woven in Biella, Italy. Now in its third rendition, DiPrima is replete with innovative patterns and colors that push the envelope but remain within the realm of good taste.
DiPrima ... the ultimate jacket. Stop in to see and touch these fine fabrics.
On sale for $1495, reg. $1995 in custom sport coat, while supplies last, from DiPrima Volume 351 book only, pricing valid for new orders only.